Lake Ontario Fish Species
Lake Ontario has been a home to a plethora of species of fish. It is a heaven for fish hunters. Hence rightfully renowned for its amazing salmon fishery. From 40 pounder might salmon to monster muskies, get ready to be amazed by the wonderful lake Ontario fish species you are going to find here.
You must be wondering what kind of fish are found in Lake Ontario. Well, let's look at the options you can throw an angler at:
Fish Species found in Lake Ontario
Salmon: when talking salmon, we are looking at some big fish here. You guessed it right, 30 and 40 pounders are not an anomaly here, rightly famous for its salmon fishery, the lake waters are a home to two species of Pacific salmon species in abundant quantities:
Chinook salmon (around 1.7 million, Also Known as King Salmon)
Coho salmon (around 250,000)
In addition to these there are some less abundant salmon as well like:
Trout: Anglers will find some world class fish at Lake Ontario making it a favourite fishing spot for many. When hunting for trout you may find:
Steelhead or rainbow trout (keep an eye for 20 pounders)
Are there any dangerous fish in Lake Ontario?
There is good news for all the beachgoers and fishing enthusiasts; there is no dangerous fish in Lake Ontario that you must be afraid of. No sharks, no whales! Yes, that's true. Except until recently a predator fish known as "sea lamprey" has been found in Lake Ontario waters that may pose a threat to other fish species. Resembling a lot like eel this is actually a spineless fish.
What is the biggest fish in Lake Ontario?
A common question asked by many fish enthusiasts, what's the biggest fish in Lake Ontario? Being home to 30 pounders and some 40 pounders annually as well, we are looking over some big numbers here. The most recent on record biggest fish caught from Lake Ontario waters is a 52 lbs 3oz lake trout. Before that, the rank of the biggest fish in Lake Ontario was held by a catfish weighing 34lbs, 3oz.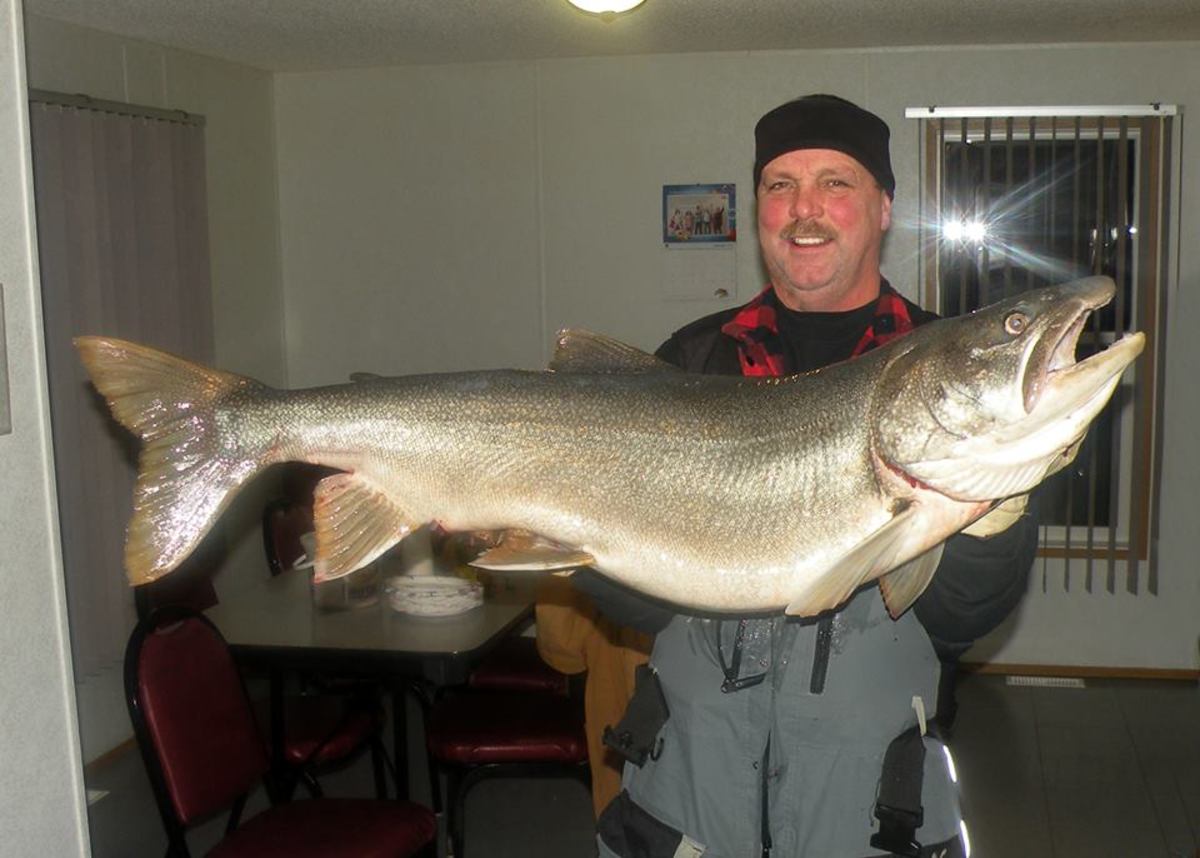 LAKE ONTARIO FISHING SEASONS
Lake Ontario has been a fishing hub since many years. Despite serene waters and breath-taking shores, this freshwater body is a source of many top-notch fish species. From trout to salmons, it is a dream place for every fish lover. People from all around the world come to the Great Lakes to have a marvellous fishing experience.
Fish have a natural tendency to move to different depth waters in different seasons. Here let's have a look at which fishing season is the best for you.
Fishing in Lake Ontario in Summer Season
Fishing at Lake Ontario is more frequent in the warm summery days. You should look forward to catch salmon (Coho salmon and chinook) and trout (steelhead and brown trout). You will find these fish along the shore during the summers. As the summer season moves ahead, fish grow in size.
Most popular fish among the fishing enthusiasts during warm months of summer are Lake Trout. With the increase in temperatures, the population of fish increases.
Fishing in Lake Ontario in Spring Season
If you are on a hunt of Brown Trout and that too of excellent quality, you will have to wait till the flowers bloom. In the earlier days of spring lake becomes fishable, throw those anglers inn the shallow waters and devour the top breed Brown Trout. You can try and look for them in the tributaries along the shore as well.
Fishing in Lake Ontario in Fall Season
You have to be a little strategic when you are fishing in Lake Ontario during the fall season as the fish move from the shallow waters to the deeper ones around 20 feet up to 50 feet around the shores. As of November, steelhead and brown trout are the most abundant ones.
LAKE ONTARIO FISHING SPOTS
Despite being highly polluted and smallest among the great lakes, Lake Ontario houses a variety of fish thus making a favourite spot among the anglers. Due to lack of predators, it is home to some of the largest king salmon. Before you pack your fishing tools have a look at the spots where you could find those fish. Here we have enumerated the most renowned hot spots for you:
Oswego, NY
Picton, Ontario
Lewiston, NY
Clayton, NY